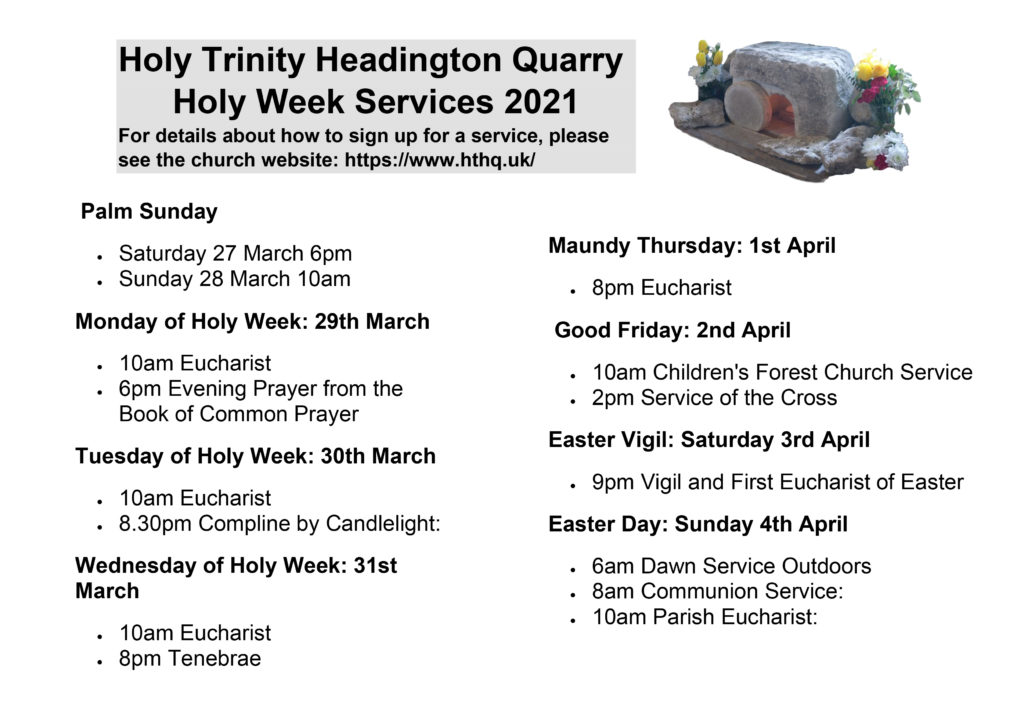 Over Holy Week we will be holding a number of special services across the week, as outlined in the poster above. Online services will also be broadcast on Maundy Thursday, Good Friday and Easter Day, for those unable to attend in person.
For further information about how services will be conducted, and the Covid-19 safety precautions we are putting in place, please read this document.
Due to Coronavirus restrictions, numbers at our services are limited, and we are asking people to sign up in advance for those they would like to attend. You can do that by going to the Sign up for an upcoming service page.