Update 24 March 2020
Effective from March 24th our church building is closed until further notice.
Our hearts remain open and we are here to serve the local community.
Website: www.hthq.uk
Twitter: @HtHeadQ
Revd Laura Biron-­‐Scott – 762835 vicar@hthq.uk Twitter: @revdlaura
Revd Rob Gilbert – associatepriest@hthq.uk
Joan Walding LLM – layminister@hthq.uk
God is our refuge and strength (Psalm 46.1)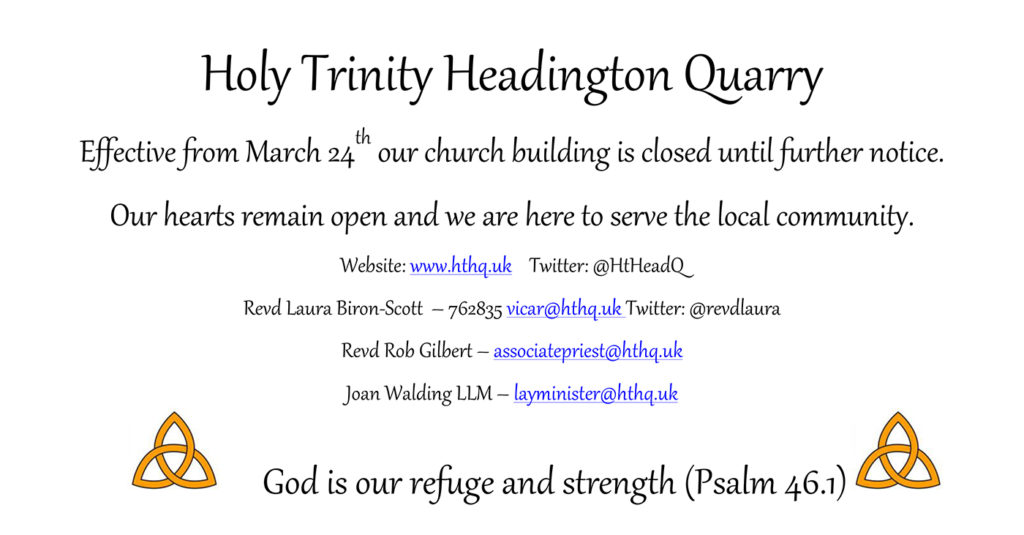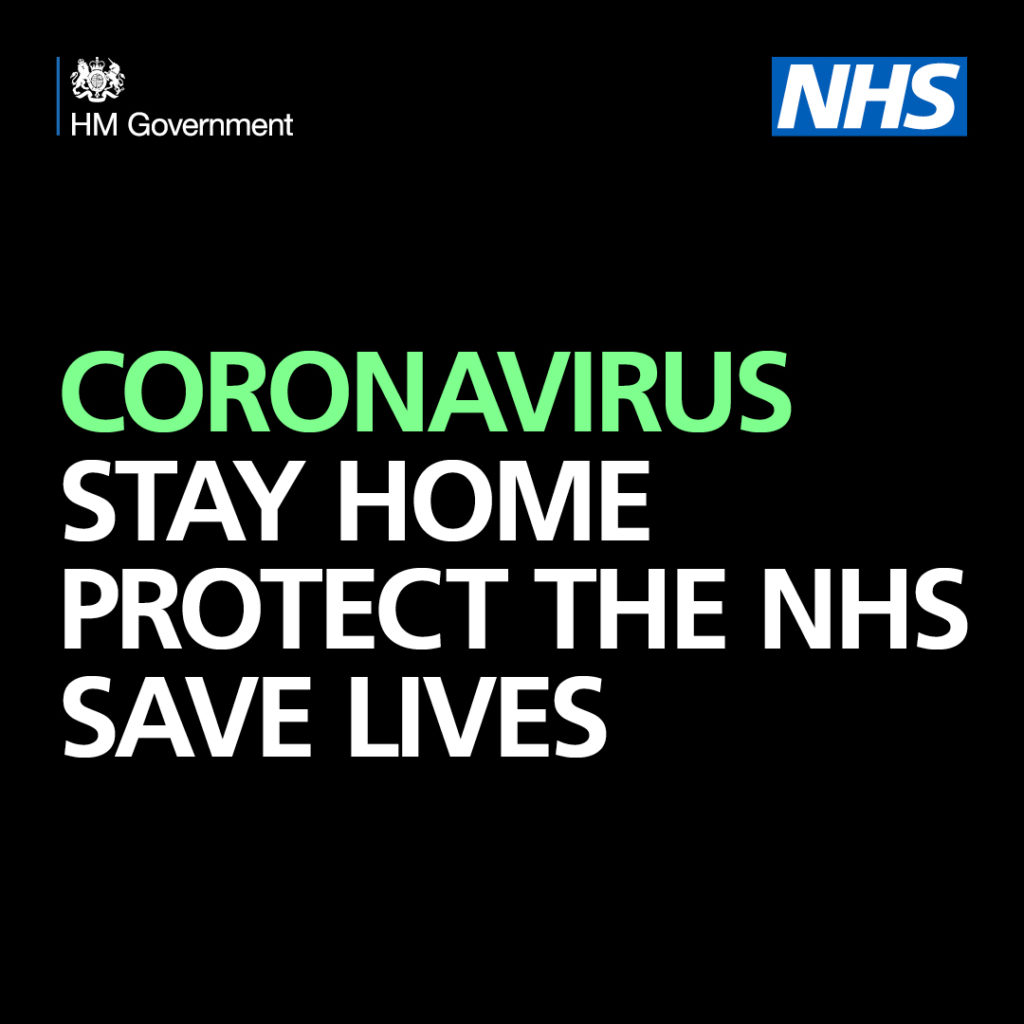 As global concern over COVID-19 increases, we are following guidance from the national church. All services are currently suspended. If you feel unwell then please stay home and seek medical advice. If you do come into contact with the virus and are asked to self isolate then please call Laura, the pastoral visiting team, or any of the clergy. We can provide phone support and help with other tasks (e.g. shopping). Please continue to pray for all those affected by this outbreak. As a church we aim to be a non-anxious presence in a time of fear and uncertainty.
See also our Parish Prayer for this time of crisis.