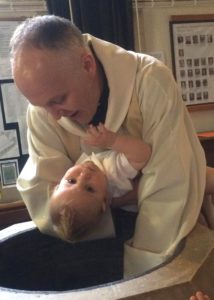 We delight in baptising all who ask, whatever age, who live in our parish or have a connection with Holy Trinity church.
Baptism services are normally held after the Sunday morning service at 12.30 or occasionally during the morning service.
To contact us about arranging a baptismal service at Holy Trinity send us an enquiry .