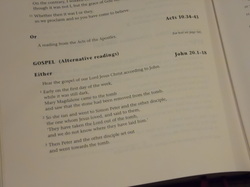 There are now six home groups associated with Holy Trinity. A home group is a group of between 8 and 12 people who meet in one of the members' homes every two, three or four weeks, each group meeting on a different night of the week.
There are usually three elements associated with home groups:
Fellowship: here is a chance in a smaller group for people to get to know one another more deeply and offer the friendship and support we all need from time to time.
Learning: each group follows its own material but most evenings include some form of teaching which then can be discussed by the group.
Prayer: however simple, some form of praying together is usually part of an evening.
If you would like to join a home group, please have a word with a churchwarden to discuss which might be the best one for you to join.