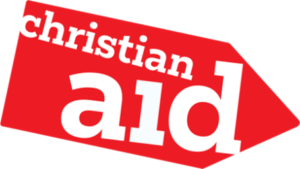 Events at Holy Trinity
Sunday 15th May
Christian Aid themed Eucharist at 10am.
Envelopes will be available for donations or you can give using the card reader or via the special Just Giving link.
Thursday 19th May
Hunger lunch at Sheila Allcock's, 3 Barton Road, from 12 to 2pm. There will be bread and cheese with coeliac and vegan alternatives.
Saturday 21st May
Spring Tea at the Coach House from 3 to 5pm
There will be a toy stall, plant stall, book stall and face painting as well as tea, coffee, squash and cakes.
Now that we no longer collect house-to-house this is our main way of enabling the local community to contribute so do please tell your neighbours and friends and encourage them to come along.
If you have toys in good condition, books and plants that you could donate, please bring them to the Coach House on Friday 20th May between 6.30pm and 8.30pm or contact Elizabeth Knight or Linda Davies . Cakes can be brought on the day from 2.30 or delivered earlier in the day to Elizabeth Knight at 12 Bankside.
Sunday 22nd May
A last chance to give via envelopes in church. The Just Giving page will still be available too.
Also, proceeds from the Community Breakfast Morning on Saturday 7th May at Collinwood Road URC Church, Risinghurst from 9.30 to 11am will go to Christian Aid. You get a full English breakfast for £5.00 – see their website: urccollinwood.org.uk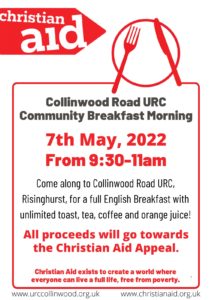 Every gift. Every action. Every prayer. Every one of us can change lives.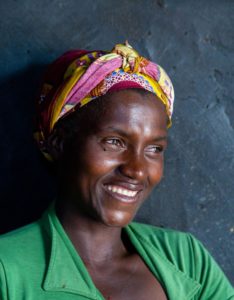 Drought starves. It robs women of the power to farm and grow food for their families.
Now, for the first time in a generation, global poverty is rising. Covid-19, conflict and the climate crisis are pushing more of our global neighbours into a struggle for survival.
Women and men in Zimbabwe are hungry to provide a more hopeful future. Mums often skip meals to share with their children what little food they have.
One of these mums is Jessica Mwedzi. Drought makes every day a struggle for survival. Jessica is hungry. Hungry for a good meal. Hungry to earn a decent living. Hungry to provide a more hopeful future for her family.
'My children crave a good meal, but I can't provide.' Jessica says. 'It pains me to send them to bed hungry.'
Your gift could help Jessica grow drought-resistant crops. You could help her set up a water tap on her farm and learn how to grow food in the harsh climate. She'll turn her dry, dusty land into a garden of hope.
This Christian Aid Week, you can be one of the hundreds of thousands of our supporters who give, act and pray – stepping out in love for our global neighbours. With you by our side, we won't stop until everyone can live a full life, free from poverty and hunger.
From envelope collections to walking 300,000 steps in May, Christian Aid Week brings people together as one community helping those living in poverty to transform their own lives.
This Christian Aid Week (15-21 May), please:
Give generously to help women grow crops that survive in the drought.
Act and raise your voice for justice. Join our Loss and Damage campaign.
Pray that families will stay strong during tough times of drought.
Together, we can turn hunger into hope.
Join us at caweek.org